Cuvée Amor Duo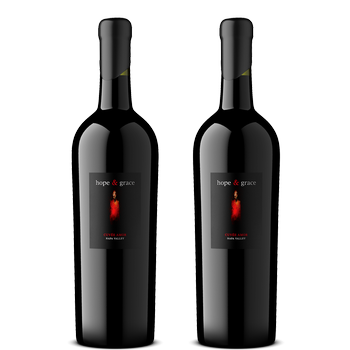 Our Cuvee Amor III Winemaker Notes: Rich aromas of warm cherries, blackberries and currants, with hints of chocolate, coffee and toasty oak. Sumptuous red fruit flavors envelop the palate … Finishing rich and balanced with velvety tannins.
56 % Cabernet Sauvignon, 32 % Malbec, 12 % Merlot | 6 Barrels Produced | 30 Months on French Oak | Enjoy 2021 – 2026
Enjoy two bottles of this newest release, a perfect gift for your loved one...