2020 hope & grace Sauvignon Blanc NC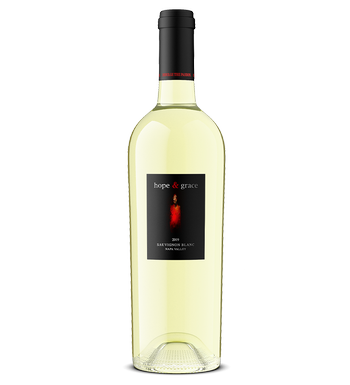 Sauvignon Blanc is a green grape variety which originating from the Bordeaux region of France. The grape gets it name from the French word sauvage ("wild") and blanc ("white") due to its early origins as an indigenous grape in western France. Today it is now planted in many parts of the world's wine regions and it's truly appreciated in Napa Valley. It produces a crisp, dry, and refreshing varietal wine that is perfect for every season!
Winemaker Notes: Vibrant aromas of tangerines, sweet citrus and honeydew melon ... notes of honeysuckle and white pepper. Perfectly balanced on the palate with vibrant flavors of citrus and stone fruit. The roundness of the mid-palate is complemented by a crisp, refreshing finish.
100% Sauvignon Blanc | Napa Valley | 4 barrels produced