hope & grace Glass Tumbler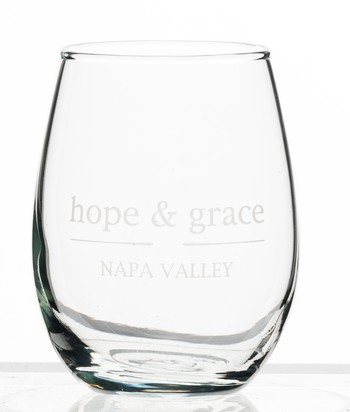 A perfect glass for our Late Harvest Riesling, water sipping, or on a cheese board with crispy cheese tuiles or breadsticks... we love these little tumblers for so many occassions. This charming little tumbler with the hope & grace Logo holds 5 oz and are 4 inches tall. We recomend a set of 4 for yourself or to send as a special gift ... Diswasher safe.
The Riedel Tumber for $18 is the ideal Rosé glass... This one is 15 ounces and 5 inches tall for a more substantial pour...