Olive Wood Cheese Board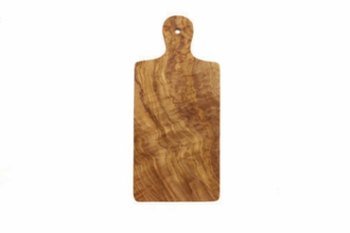 In our tasting salon in Yountville, we often pair cheese with wine tastings. We love using these beautiful olive wood cheese boards, spoons and cheese knifes, not only for their function, but their beauty.
Our olive wood products are rich, durable, and sustainably harvested. As the wood ages, the grains and colors become darker and more striking. These products are hand carved with the vibrant, rippling pattern of the olive wood in mind. Every piece in this line resonates in its own unique way.
Pair a few pieces together to create a beautiful set for your cheese plates or brushetta board ... This is also a great gift idea...
Olive Wood Spoons, Small $6.00 each | 5.25"L x 1"W
Olive Wood Spoons, Medium $ 12.00 each | 7"L x 1.5"W
Olive Wood Mini Board, Rectangular | 5" x 10.75"
Olive Wood Mini Board, Square | 4.75" x 7.25"
Olive Wood Mini Board, Round | Size: 5" dia x 7.5"